10 Kick-Ass Black Women in History You Probably Didn't Hear About in School - Part I
It happens to be Black History Month, but any time is a good time to learn about inspiring black women in history. Sadly, these women are often forgotten by historians and therefore absent from high school and college curricula. Here's the first part of a two-part series introducing you to 10 kick-ass black women you might not know about. 
1. Daisy Lee Gaston Bates (1914 - 1999):
Bates was an outspoken civil rights advocate who advised the "Little Rock Nine," the group of nine students at the heart of the battle to desegregate Central High School in Little Rock, Arkansas. Bates and her husband founded the pro-civil rights newspaper, the Arkansas State Press, which Bates used as a means to voice her demands for improvements in the the social and economic conditions of black people throughout the United States.
Bates also served as president of the Arkansas chapter of the National Association for the Advancement of Colored People (NAACP). Martin Luther King once said Bates was "a woman whom everyone KNOWS has been, and still is in the thick of the battle from the very beginning, never faltering, never tiring."
2. Althea Gibson (1927 - 2003): 
Gibson was a gifted tennis player during a time when most tournaments were closed to black people. She persisted in her passion for the sport and when her greatness could no longer be denied, she played at Wimbledon in 1951, winning singles and doubles tournaments there in 1957 and the U.S. Open in 1958.
She won 56 tournaments in total before she turned pro in 1959. Gibson is known for blazing a trail in the tennis world and breaking down racial barriers in that sport as well as in professional golf. 
3. Sister Rosetta Tharpe (1915 - 1973): Called the godmother of rock 'n' roll, Tharpe began playing the guitar when she was just 4 years old. When she was six, she performed with her mother in a traveling evangelist group what played in churches in the the southern United States. Later, she settled in Chicago with her mother and continued performing spiritual music. 
As she got older, Tharpe began experimenting with blues, jazz and gospel and formed what became her signature style. A female guitarist was a rare thing in those days, as was a musician who fused religious and secular themes. But she was determined to continue on with her sound. In 1938, at the age of 23 she joined the famous Cotton Club Revue. She was a strong woman who held her own working in a mostly male industry.
Notably, Tharpe was also bisexual, and her music often explored themes of love and sexuality. In the late 1940s, she became involved with Marie Knight, a fellow musician, and they toured together as partners, which certainly a radical act for the times. 
4. Miriam Makeba (1932 - 2008): Known as the Empress of African Song, Makeba was an influential South African singer and songwriter who was an outspoken opponent of apartheid from the 1960s to it's demise in the 1990s. She became a global celebrity, adored in some countries and scorned in others, but was an accomplished performer with a dynamic vocal range and enthralling stage presence. 
Makeba went on to appear on the stage and big screen. She was invited to the Venice Film Festival after a small singing role in the film Come Back Africa. At that point, she truly became an international celebrity, working with Harry Belafonte on her first solo recordings. She remained in the U.S., her South African passport having been revoked, and continued touring and recording, hob-knobbing with the likes of Bing Crosby, Marlon Brando, Marilyn Monroe and JFK. 
In 1963 she presented to the UN special committee on apartheid, following which, South Africa banned her records. She became increasingly involved in the black movement both in Africa and in the civil rights movement in the U.S. Upon her death in 2008, Nelson Mandela said, 
"She was South Africa's first lady of song and so richly deserved the title of Mama Africa. She was a mother to our struggle and to the young nation of ours."
5. Claudette Colvin (1939 - present): Nine months before anyone had ever heard of Rosa Parks, 15-year-old Colvin was arrested for refusing to give up her bus seat to a white passenger. She became one of the four plaintiffs in the class action lawsuit Browder v. Gayle, which ruled that the segregated bus system in Montgomery, Ala., was unconstitutional.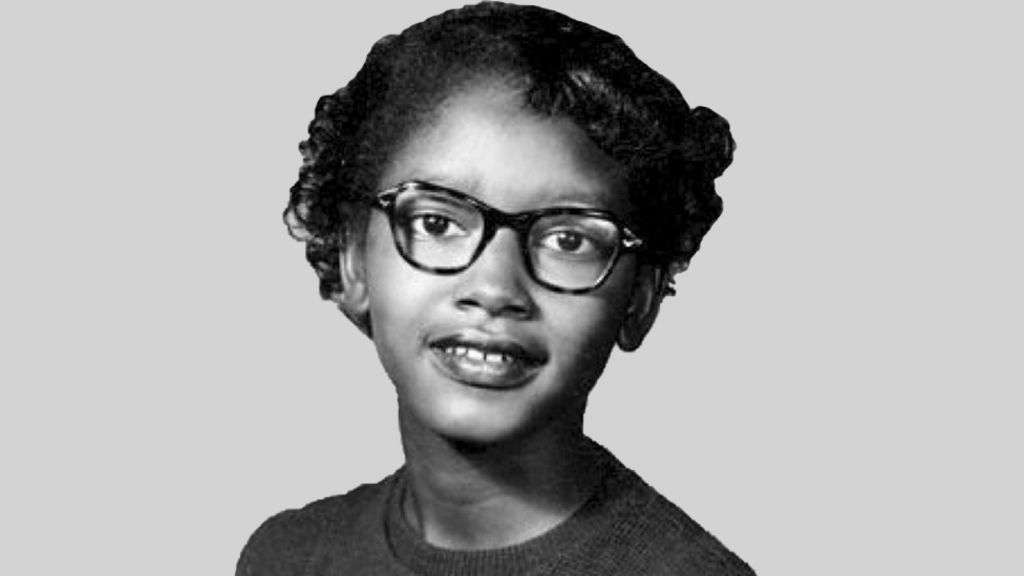 So why did Rosa Parks get all the attention and become the face of the segregation resistance? Partly due to Colvin's young age and partly due to the fact that Rosa Parks had already worked with the NAACP. Additionally, Colvin became pregnant shortly after the incident, and the NAACP reportedly felt that the controversy of a pregnant teenager would overshadow what became the well-know Montgomery Bus Boycott. 
Still Colvin is not to be forgotten because of her courageous act that was the first cry for freedom, and because of her testimony in Browder v. Gayle that led to the Supreme Court decision declaring segregated buses unconstitutional. 
---
READ MORE
Five Foundational Yoga Poses Everyone Should Know
There are thousands of yoga postures described by the ancient yoga tradition, but only a large handful of them are practiced today. And for good reason — who has time in today's fast-paced world?
READ POST
Top 5 Yoga Poses for Strong Abs
Yoga is one of the best ways to build a stronger core. That includes your abdominal muscles as well as your obliques and low back. A strong core is key for a healthy back and overall strength and fitness.
READ POST
It's Time to Get Outside! Here's What You Should Know if You Want to Try an Outdoor Bootcamp
The weather is starting to warm up in many parts of the nation, and we're still in the middle of a pandemic...
READ POST